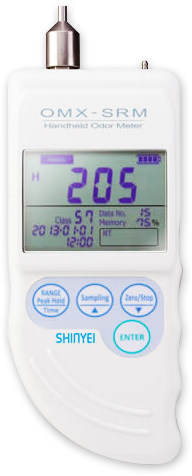 Accurately measure various smell.
Handheld Odor Meter
OMX-SRM

For odor measurement in smoking rooms and lavatories, detecting smell of medicines and foods, detecting odor from production process.
OMX-ADM

For odor measurement in manufacturing and processing plants, detecting pet smell, measuring kitchen garbage and excrement odor.
OMX-TDM

Detecting TVOC which causes sick house syndrome.